Welcome to the world of comfort! When the Louisiana heat strikes, a well-functioning air conditioning system isn't just a luxury; it's a necessity. Ensuring your space remains comfortable, relaxing, and invigorating is pivotal. However, the journey to seamless comfort begins with expert AC installation. Are you ready to embrace a cooler, more comfortable environment? Let's dive in!
Our AC Unit Installation Services
At Wilkins Services, we understand that a well-functioning AC system is more than just an appliance—it's your ticket to comfort and relaxation. Our meticulous AC installation services are designed to provide you with efficient cooling and peace of mind. Here's a glimpse of what you can expect when you entrust us with your air conditioner installation needs:
Comprehensive Consultation and Assessment
Our process begins with a thorough evaluation of your home or office. We consider numerous factors, such as size, insulation, and the number of windows. This helps us determine the best air conditioning unit that meets your unique needs and the specific requirements of your space.
Tailored Recommendations
Following the comprehensive assessment, we provide tailored recommendations based on our findings. We present options that align with your comfort requirements and budget considerations, ensuring your final choice is well-informed and satisfactory.
Precision Air Conditioning Installation
After choosing the perfect air conditioning system, our skilled technicians will meticulously carry out the installation. We leverage our vast industry knowledge and cutting-edge tools to ensure the AC unit has the right seasonal energy-efficiency ratio, is perfectly positioned, connections are secure, and system components function optimally.
Thorough AC System Testing
Our commitment to your comfort doesn't stop at installation. We go the extra mile to test the installed system thoroughly. This is to ensure that it's working correctly, efficiently cooling your space, and adhering to the manufacturer's operational specifications.
Ongoing Air Conditioner Support
We at Wilkins Services believe that our job extends beyond the installation process. We offer continual support to ensure your new AC unit operates at peak performance year-round. From answering any operating queries to offering regular maintenance for your existing HVAC system, we stand by you in your journey toward sustained comfort.
Why Choose Wilkins Services?
Selecting the right AC replacement provider is as crucial as picking the most suitable unit for your home or office. Here are some reasons why you should make Wilkins Services your trusted partner in AC systems installations and other HVAC needs:
Experience and Expertise

: Founded in 2018, we have amassed valuable experience in the air conditioner replacement industry. Our technicians are seasoned professionals adept at handling all types of residential and commercial air conditioning systems.

Quality Services

: Our reputation for excellence is built on delivering high-quality services that meet or exceed our client's expectations. We ensure superior workmanship in every task, whether installation, repair, or maintenance.

Excellent Customer Relations

: We believe in building long-term relationships with our clients. As such, we offer exceptional customer service from the initial consultation through the installation process and beyond.

Affordable and Flexible Financing

: We understand that HVAC services can be a significant investment. That's why we offer flexible financing options to alleviate any financial stress. Our plans are tailored to suit your budget, ensuring you can enjoy the comfort of a new AC system without worrying about the cost.

Locally-Owned and Operated

: Being a local business, we have a unique understanding of the specific HVAC needs of the Denham Springs community and surrounding areas. This allows us to provide personalized services that address the unique climate challenges of our region.
For a seamless and worry-free AC installation experience, choose Wilkins Services. Our dedication to excellence and commitment to customer satisfaction set us apart in the HVAC industry. Call us today to schedule your service.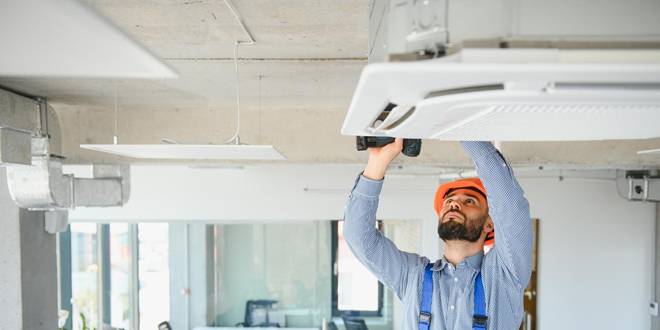 Our Service Areas
Geographical coverage plays a crucial role in the deliverability of efficient HVAC services. At Wilkins Services, our strategic location in Denham Springs, LA, allows us to cover new air conditioner installation in Baton Rouge and surrounding areas. We take immense pride in providing prompt and efficient HVAC solutions to our clients, regardless of location.
Below are some of the key locations we serve:
Denham Springs, LA
Walker, LA
Baton Rouge, LA
Prairieville, LA
Gonzales, LA
If your location isn't listed above, don't worry! Our expansive service area likely includes your location. Reach out to us with your specific location details, and we'll do our best to accommodate your HVAC needs. At Wilkins Services, we're committed to delivering exceptional service wherever you are. 
Schedule Your AC Installation Today!
Are you tired of sweltering heat and uncomfortable indoor temperatures?
Embrace the serenity of a perfectly installed air conditioning system with Wilkins Services. Elevate your comfort to new heights and create a blissful living space for you and your loved ones. Take the first step towards a refreshing atmosphere by scheduling your AC installation today.
Your comfort is our priority, and we can't wait to enhance your indoor experience! Contact us now to embark on your journey to a cooler, more relaxing home or office.