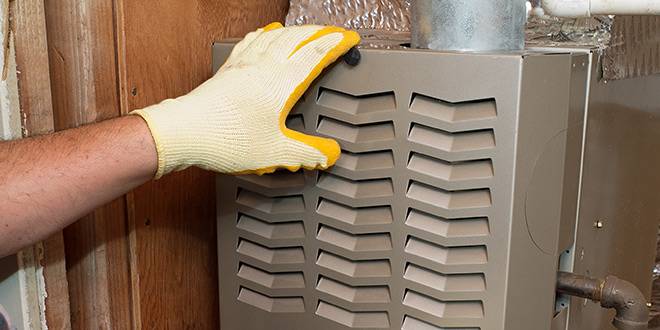 In Denham Springs, LA, Wilkins Services has become synonymous with quality, trust, and warmth. Over the years, our dedication to the community has cemented our reputation as the premier choice for heater and air conditioning installations.
Whether it's a new home in need of its very first heater or an old residence requiring an upgrade, we at Wilkins Services have always risen to the occasion, ensuring homes remain cozy all winter long.
Why Choose Us for Your Heater Installation?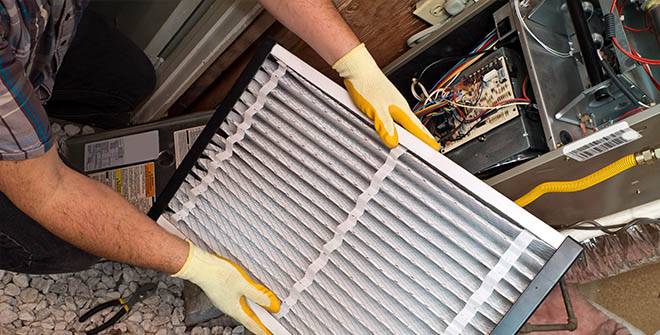 Deciding on the right HVAC contractor for heater installation is paramount to ensuring your home remains a comfortable haven. In Denham Springs, LA, many homeowners have trusted us for this crucial task.
Here are five compelling reasons to entrust us with your heater installation needs:
Decades of Experience
Over the years, we've fine-tuned our heater installation techniques, ensuring optimal functionality for every heating system we handle.
This expertise means you're not just getting a heater, but a seamless integration of technology into your home. Our history speaks volumes about our dedication, and with each project, we bring a legacy of excellence.
Professional Expertise
Our team isn't merely trained; they're nurtured to become masters of their craft. Our HVAC technicians undergo comprehensive training, ensuring they're well-versed in the latest technologies and installation methodologies.
This dedication to professional growth ensures you receive not just a service, but an experience rooted in expertise.
Safety Above All
In the world of heater installations, safety is paramount. We don't just meet industry standards; we often exceed them.
From rigorous inspections to meticulous installations, our team ensures every safety protocol is met, guaranteeing a heater installation that not only warms your home, but also ensures peace of mind.
Local Understanding
Our deep-rooted presence in Denham Springs provides us with unique insights into local needs. Every home, every family has its peculiarities, and our installation team at Baton Rouge is adept at recognizing and tailoring solutions accordingly.
Our installations are not just technically sound, but also adapted to the specific needs of Denham Springs residents.
Dedicated Customer Service
At Wilkins Services, we believe that our job doesn't end after installation. Our commitment to customer satisfaction means we're there for any questions, maintenance or indoor air quality needs, or concerns you might have post-installation.
We take pride in building lasting relationships, ensuring you always have a reliable partner for your heating or cooling system needs.
When you choose Wilkins Services, you're not just opting for a service but a partnership dedicated to elevating your home's warmth and comfort. Don't settle for anything less; let us show you the Wilkins difference.
Common Questions About Heater Installation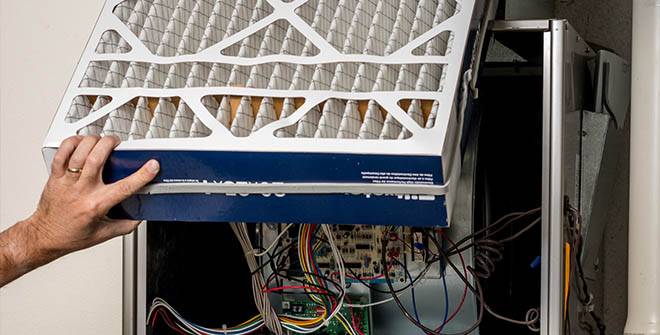 At Wilkins Services, we believe in keeping our clients informed, so they can make the best decisions for their homes. Here are five frequently asked questions that we encounter about heater or air conditioner installation:
How long does installation take?
For the majority of homes in Denham Springs, our heater installations can typically be completed within a day. However, depending on the complexity and specifics of the project, some HVAC units might extend beyond that.
We prioritize quality and safety, ensuring we don't rush but rather ensure everything is perfectly in place.
What types of heaters do you install?
Wilkins Services is proficient in a wide range of air conditioning and heating systems. From heat pumps to gas furnaces, ducted to split HVAC systems, we have experience with them all.
Our primary objective is to analyze your home and needs, and then recommend the best fit to ensure optimal warmth and efficiency.
Is maintenance included in the installation service?
Our core service for this offering focuses on the installation process. However, recognizing the importance of regular maintenance, we do provide comprehensive maintenance packages tailored to keep your HVAC unit running at its best.
These packages can be discussed and customized based on your preferences and the specific type of heater installed.
How do I know which heater is right for my home?
Every home is unique, which means heating needs can vary. When you reach out to us, our experts conduct a thorough assessment, considering factors like the size of your home, insulation quality, and your heating preferences.
Based on this, we provide recommendations tailored specifically to your situation.
What warranties or guarantees do you offer with your installations?
At Wilkins Services, we stand behind our work. All our HVAC system installations come with a manufacturer's warranty, ensuring the quality and longevity of the heating or AC unit.
Additionally, we offer guarantees on our installation workmanship, so you can have peace of mind knowing that we back our service with unwavering commitment.
If you have any more questions or need clarity on any aspect, please don't hesitate to reach out. Our air conditioning company at Wilkins Services is always here to assist and guide you through the process.
Need Assitance? Call WIlkis Services Today!
When it comes to professional AC or furnace installation in Denham Springs, LA, we are second to none. Our blend of experience, expertise, and local understanding ensures that your home stays warm, safe, and comfortable, no matter the season.
As one of the leading HVAC companies in the area, we're equipped and eager to serve all your heating needs in Denham Springs! Contact us today!