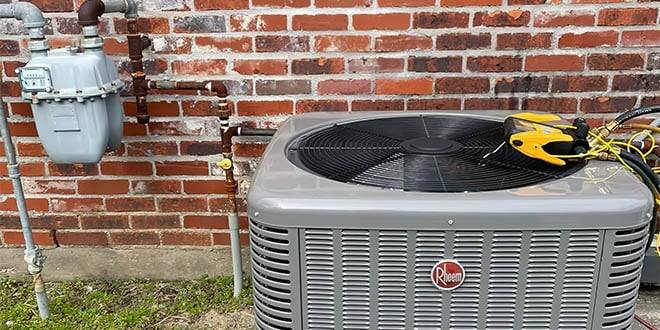 When the heat in Denham Springs, LA becomes unbearable, and your air conditioning unit suddenly stops working, you need a reliable AC service provider that can help you out quickly. That's where Wilkins Services come in. Our experienced and skilled AC professionals are ready to provide expert residential and commercial AC services that can keep your business running smoothly and efficiently.
Whether you need an AC repair, installation, or maintenance service, we've got you covered. We understand the importance of a comfortable environment for your customers and employees, so we're available 24/7 for emergency air conditioning services in Denham Springs, LA.
Contact us now for fast and efficient emergency services by trusted experts in the field.
Skilled and Experienced AC Pros in Denham Springs, LA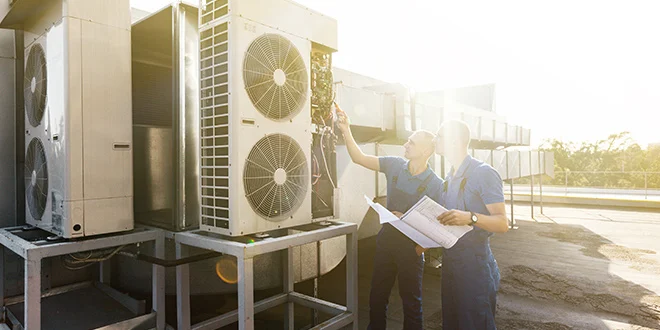 In need of emergency air conditioning in Denham Springs or the surrounding areas? Our skilled HVAC technicians have years of experience and all necessary licenses and industry certifications to provide reliable customer service. We offer routine maintenance, repair services, and financing options for your air conditioning system needs.
When you call Wilkins Services, you can be assured that our team of expert technicians will arrive at your doorstep with the necessary tools and equipment to assess and fix your AC unit quickly and efficiently. Our technicians are trained to diagnose and resolve any issues with your air conditioning system, from faulty wiring, to low refrigerant levels.
Don't let a broken AC unit disrupt your day-to-day activities. Call us now for all your emergency air conditioning needs!
You Can Trust Us for Expert Commercial Air Conditioning Services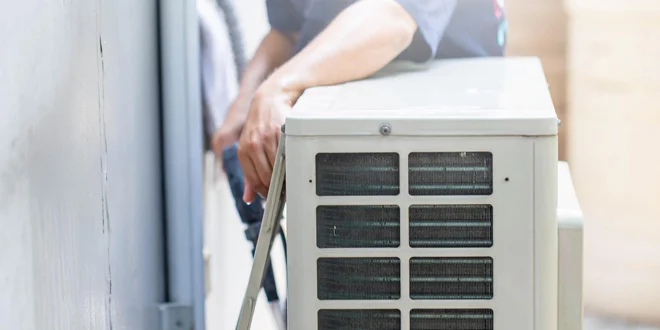 Not only do we offer fast and reliable heating and cooling services for residential properties, but we also specialize in commercial AC services. Our team understands the unique needs of businesses and strives to provide efficient and effective solutions to keep your employees and customers comfortable.
We offer various commercial emergency AC services, including installation, repair, maintenance, and replacement. Our technicians will work with you to design a customized solution that meets your business's specific needs and budget.
We are committed to providing top-quality customer service with minimal disruptions to customers during your business hours. Contact us now for all your commercial air conditioning needs at affordable prices in Denham Springs, LA, and the surrounding areas.
We Offer the Following AC Services
We understand that immediate attention to HVAC issues is crucial for homeowners and businesses. That's why our company provides a wide range of emergency air conditioning replacement solutions that are tailored to meet your needs. Our services include but are not limited to:
AC Repair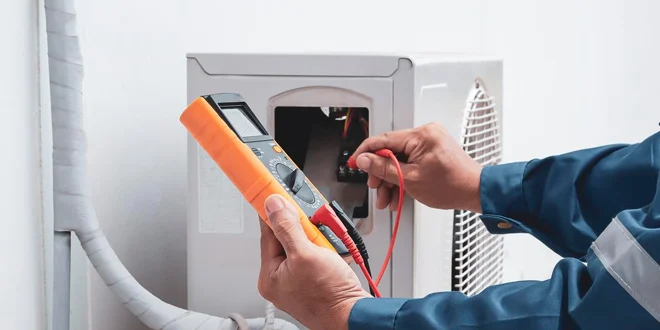 Our team of experts understands the importance of immediate attention when it comes to emergency air conditioning issues. With our HVAC expertise, we can diagnose and fix various air conditioning issues, such as refrigerant leaks, compressor failures, faulty electrical components, and filter problems.
Regardless of how big or small the problem is, our team is equipped to handle it. We offer fast and reliable emergency AC repairs to ensure that your home or business stays cool and comfortable. You can rely on us for our customer service and quality repairs!
AC Installation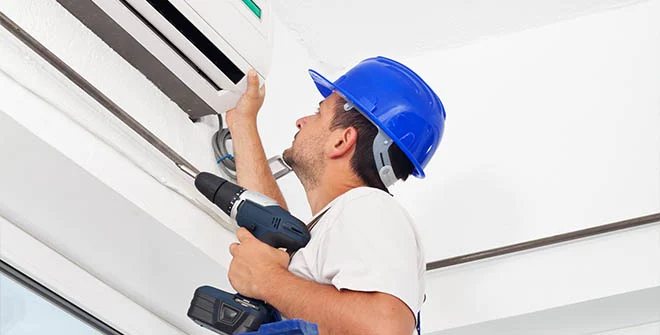 Are you looking for professional HVAC system installation services? Look no further than our team at Wilkins Services! We specialize in installing central air systems, ductless mini-splits, and window units . Our team has years of experience in AC installations and can help you choose the right system for your specific needs and budget.
We will always provide a thorough installation process to ensure that your new HVAC system functions efficiently and effectively. We'll assess your property to determine the best location for your new system, and we'll make sure it's installed with precision and care. Trust us to provide top-notch installation services that will keep you cool for years to come.
AC Maintenance
By scheduling regular maintenance with us, you can prevent costly repairs down the line and ensure that your HVAC system is operating at peak performance. We recommend scheduling maintenance appointments twice a year – once before the start of summer and once before the start of winter.
During these appointments, one of our experienced HVAC technicians will inspect your system, make any necessary repairs or adjustments, and provide you with personalized recommendations to improve your system's overall performance. Trust us to keep your air conditioning system running efficiently and effectively all year round!
At Wilkins Services, we offer comprehensive emergency air conditioning solutions catering to your needs. Whether you need repairs, installation, or maintenance services, our expert team will provide efficient and reliable emergency services and solutions. Keep cool and comfortable with Wilkins Services – the ultimate choice for all your air conditioning needs!
Frequently Asked Questions About Air Conditioning
With so many options available on the market, choosing the right air conditioning system can be overwhelming. Here are some frequently asked questions that can help you make an informed decision:
Q: How do I know when it's time to replace my AC unit?
A: If you notice your AC unit is more than 10 years old and requires frequent repairs, it may be time to consider a replacement. Upgrading to a new and energy-efficient system can save you money in the long run.
Q: Should I opt for central air or ductless mini-split systems?
A: It depends on your specific needs. Central air conditioning systems are ideal for larger homes with ductwork already in place, while ductless mini-split systems are great for smaller spaces or homes without ductwork. Our team can help you evaluate your options and choose the best system for your home and budget.
Q: How often should I get my AC system serviced?
A: Regular maintenance is essential to ensure your AC unit is operating at peak performance. We recommend scheduling maintenance service appointments twice a year – once before summer and once before winter – to keep your system in top shape and catch any issues before they become major problems.
These are just a few of the many questions our Wilkins Services team can answer regarding air conditioning. If you need air conditioning solutions, our team is available 24/7 to provide emergency service. Don't suffer through the sweltering heat – call Wilkins Services today and keep cool and comfortable all summer!
Contact Us for Emergency AC Services in Denham Springs, LA.
Are you ready to beat the heat this summer with a reliable air conditioning system? Look no further than Wilkins Services for all your emergency AC needs. Our team is available 24/7 to provide prompt and efficient emergency services in Denham Springs, LA, and the surrounding areas.
Whether you're dealing with a sudden breakdown, or need urgent repairs, we'll be there to restore your comfort in no time. Don't let a broken AC ruin your day – contact us today for emergency AC repair services, and let us help you stay cool and comfortable all summer long.