Facing the chill of Denham Springs, LA, winters without a reliable heater can be daunting. When it comes to heater repair, quality service is essential to keep your home cozy and warm throughout the season.
Premier Heater Repair Denham Springs Residents Trust
At Wilkins Services, we believe in delivering nothing short of excellence. Our team of expert technicians, prompt response, and commitment to quality set us apart. Read on to discover what makes our heater and air conditioning repair services the preferred choice in the community.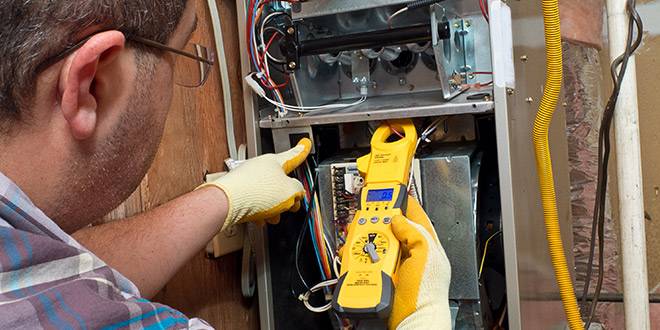 Expert Technicians
Our highly skilled and certified technicians are trained in the latest heating technologies. Their expertise goes beyond mere qualifications; they have hands-on experience that ensures every repair is handled precisely.
When you choose our service, you're entrusting your heating system to professionals who have a deep understanding of the intricacies of any heating or cooling system. They apply their knowledge to deliver repairs that stand the test of time.
Prompt Response
We know that when heaters or air conditioners break down, every minute counts. That's why we prioritize quick response times. Our team is always ready to respond to your call, ensuring that you're not left in the cold for long. We value your comfort and strive to restore your HVAC unit as swiftly as possible without compromising quality.
Comprehensive Diagnosis
Our approach to heating and AC repair begins with thoroughly examining the entire heating system. We don't just fix what's broken; we identify the root cause of the problem. By understanding the underlying issue, we ensure that our repairs are comprehensive and effective, addressing the real problem and not just the apparent symptoms.
Quality Parts
The integrity of your heating system is paramount to us. That's why we use only high-quality, genuine parts that match the system's specifications. These parts are designed to work seamlessly with your system, ensuring a long-lasting repair. We believe in quality, and that extends to every component we use.
Transparent Pricing
We value honesty and transparency in all our dealings. Our pricing is clear and upfront, with no hidden fees or unexpected costs. When you receive a quote from us, you can trust that it reflects the true cost of the service. We want you to feel confident and informed about what you're paying for.
Responsive Emergency Support
Heating emergencies require immediate attention, and we are here to assist you. Our team prioritizes emergency calls, ensuring that you receive timely and efficient service when faced with unexpected heating issues. Your comfort is our concern, and we strive to address your needs as swiftly as possible.
Satisfaction Guarantee
Our confidence in the quality of our service is reflected in our satisfaction guarantee. We stand behind our work, assuring you that the repair is done right the first time. Your peace of mind matters to us, and our guarantee is our commitment to your satisfaction.
Customized Solutions
We recognize that every heating system is unique, with its own specific needs and preferences. Our service goes beyond one-size-fits-all solutions; we offer tailored repairs that fit your particular system. This customized approach ensures that our service is adequate, exceptional, and personalized.
Preventive Advice
Our service extends beyond the repair itself. We provide valuable advice on maintaining your HVAC system, helping prevent future issues. Based on our extensive experience, this guidance can save you time and money in the long run. We're not just here to fix problems but to help you avoid them.
By focusing on these key aspects, we strive to provide a heater repair service that exceeds your expectations. Our commitment to quality, transparency, and customer satisfaction sets us apart as the go-to experts for all your heating needs.
Why Choose Wilkins' HVAC Services?
Finding the right heater repair service in Denham Springs is as essential as maintaining the warmth and comfort of your space. Here's what sets Wilkins Services apart from other HVAC companies:
Innovation and Skill

: Since our inception, we've embraced the latest technologies and methods in the HVAC industry. Our technicians are not just experienced; they are innovators who bring fresh solutions to traditional heating challenges.

Commitment to Quality

: We don't just meet standards; we aim to exceed them. Every repair, installation, or maintenance job is a testament to our relentless pursuit of perfection.

Customer-Centric Approach

: Our customers are at the heart of everything we do. From the first call to the final handshake, we ensure a seamless and personalized experience.

Budget-Friendly Solutions

: We recognize that quality heating shouldn't be a financial burden. Our financing options are designed to provide you with the best services at a price that fits your budget.

Deep Community Roots

: As a locally-owned business, we understand the unique heating needs of Denham Springs and the neighboring areas. Our services are tailored to the local climate, ensuring optimal comfort.
Choose Wilkins Services for a heater repair experience that's efficient, effective, and tailored to you. Your satisfaction is our success. Contact us today to feel the warmth of our exceptional HVAC service.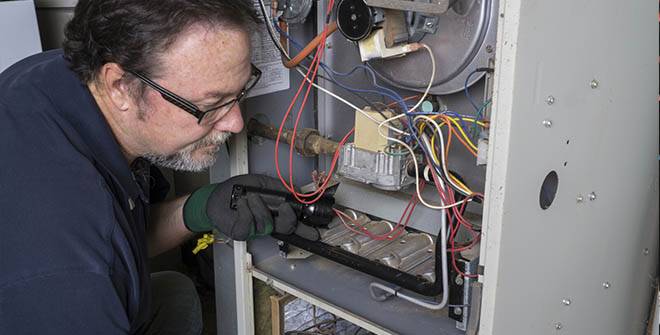 Frequently Asked Questions About Heating System Repair Services
How long does an air conditioning unit last?
A typical home's air conditioning system lasts between 10 to 15 years. The lifespan depends on various factors, such as the quality of the unit, maintenance frequency, and usage patterns. Regular professional servicing can extend the life of cooling systems, ensuring they run efficiently.
Are heat pumps good?
Yes, heat pumps are an efficient and environmentally friendly option for heating and cooling. They work by transferring heat rather than generating it, making them more energy-efficient. However, their effectiveness can vary based on the climate and proper installation, so consultation with a professional HVAC contractor is advised.
Can an air conditioner last 20 years?
While uncommon, an AC unit can last 20 years with proper care and maintenance. Regular professional check-ups, using quality parts, and following the manufacturer's guidelines can contribute to an extended lifespan. However, newer models may offer better energy efficiency and features.
What is the major problem of a heat pump?
The major problem of a heat pump is often related to improper installation or lack of maintenance. Issues like refrigerant leaks, icing, or inefficiency can arise if the heat pump is not installed correctly or maintained regularly. It's essential to have a professional service to ensure optimal performance.
What to do if your heat pump is not working?
If your heat pump is not working, the first step is to check the thermostat and circuit breakers. If the problem persists, it's best to contact a professional air conditioning company service like Wilkins Services. Attempting to fix it yourself may lead to further complications, and professional HVAC technicians have the expertise to diagnose and resolve the issue efficiently.
Take the Next Step with Wilkins Services
Your comfort is our priority, and we're here to ensure your HVAC systems are in perfect condition. With Wilkins Services, you gain a partner committed to quality, reliability, and satisfaction.
Reach out to us today, and let our expert technicians provide the professional HVAC services you deserve. Make the wise choice for your home or office – call us now!